The origins of DaShtick guitars
DaShtick guitar has Celtic roots
The story of DaShtick guitars goes back to the times of Cuchulain, legendary Celtic warrior who slayed the Hound of Cullain with a single swing of his hurl. Legend has it, Cuchualin ripped open the beast's belly and used its steaming gut to string his ash stick. Except he didn't, but we like to think DaShtick guitars have some kind of mythical origin…
Built since 2013, DaShticks have evolved a great deal. Early slideshticks were nothing more than simple diddley bows built from a stock hurley stick and fitted with a piezo pickup and a single guitar string. The very first Shtick was placed in the Musée des Arts et Métiers in Paris, from where it was soon stolen ...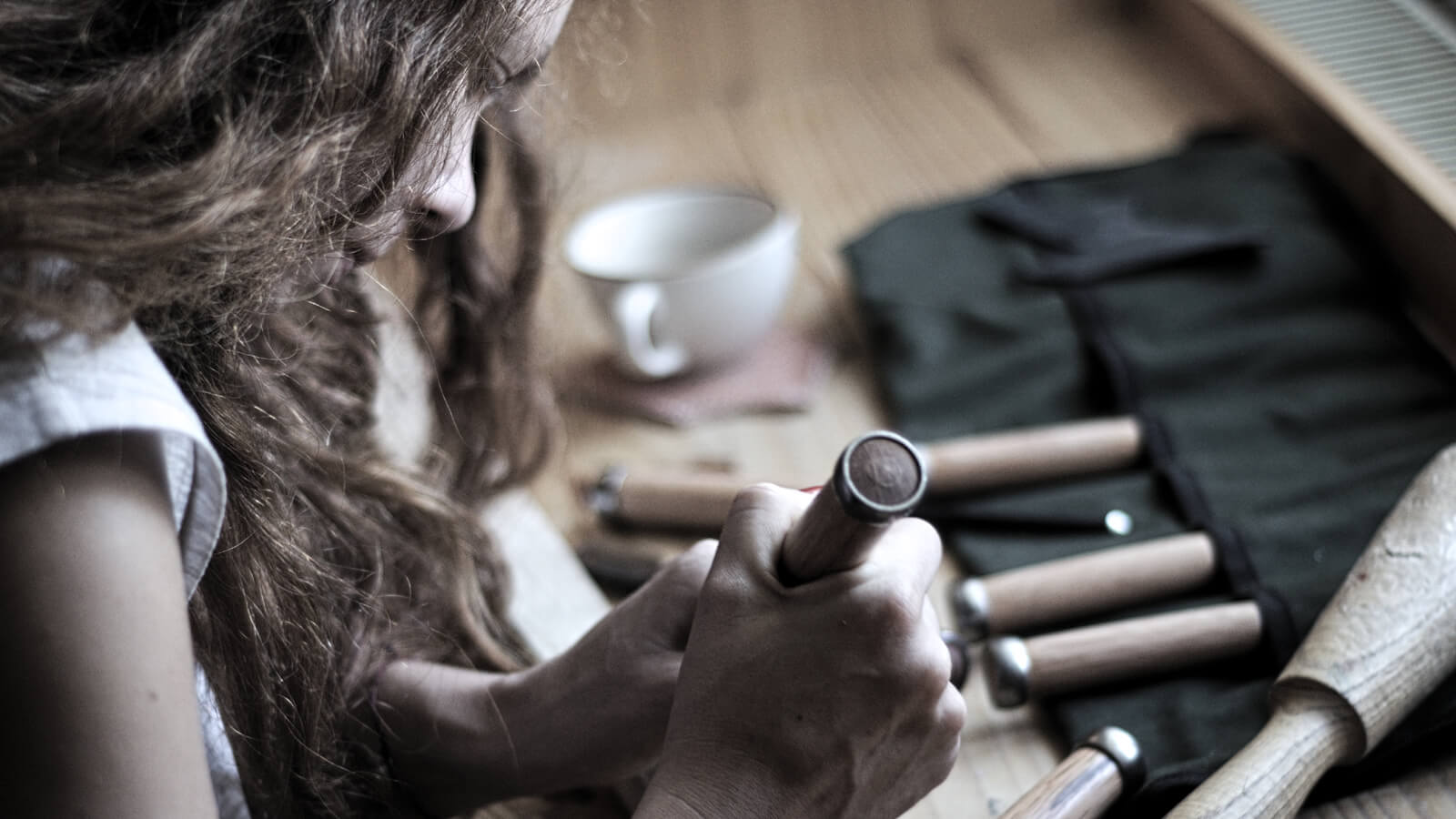 Now, DaShtick guitars are plenty of various artisan electric luthier instruments designed for individuals.
DaShtick designs range from mandolins and ukuleles, to innumerable guitars, to a variety of bowed instruments and anything in between. Our instruments are built entirely from a single piece of selected ash wood to ensure undisturbed resonance throughout the whole body. Picked up by a piezo or humbucker and then amped, the sound of DaShticks is truly unique. We stick to natural materials, such as leather, copper, antler, brass and bone and think of some old riffles and tools while making our instruments.

We never think: 'either … or…' – a well sounding instrument doesn't have to be a boring plank. No idea is ever too strange or impossible. Been having some naughty fantasies about your bitta wood? Here, at DaShtick guitars you shall be forgiven. Just throw some ideas at us and we'll throw them back 'till you're happy to order. Only those instruments we'd rather keep, will ever leave our workshop…
Interested in getting one? Surf through our gallery, choose the shtick which inspired you the most, and give us a shout by clicking the floating button $dashtick-cta-request